Kimberly Faye Reads has issued an acrostic poem challenge for Bout of Books 10–to form a name or phrase using the first letter of words from book titles. Not one to do the ordinary (I know, I'm weird), I created my own quirky phrase. Hint: it has to do with my favorite novel topic! I did not include the articles "the" or "a" as first words since titles are not alphabetized with them. Without further ado, here goes.
Haunting of Maddy Clare (The) by Simone St. James
Odd Thomas by Dean Koontz
Test of Wills (A) by Charles Todd
Unholy Ghosts by Stacia Kane
Did you see it? Just in case you didn't, here's what my acrostic phrase spells:
Ghosts Rule!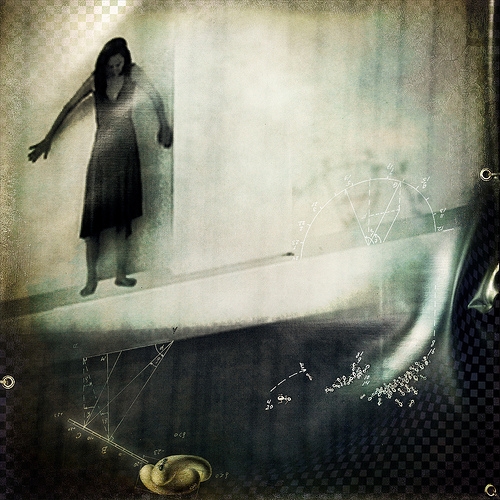 image courtesy of Jef Safi via Flickr
Yes, I am an a ghost novel enthusiast. As an added bonus, all the book titles are, you guessed it, ghost novels, and I've even read all of them (exception: Unholy Ghosts I'm in the middle of). Do you love ghost novels, too? Tell me!