Bout of books is finished! The End. Fini.
It was great fun as always. I ended on a good note with another long drive and two hours of listening to Soulless plus an hour of reading Unholy Ghosts.
Here are my results (pause while I pull out my calculator):
Listening 8.5 hours + reading 7.75 hours =  16.25 hours. My goal was 12, so I'm pretty jazzed with the results. How about you?
Updates:
Monday
I listened to 25 minutes of Saints of the Shadow Bible
I finished reading Tamsin (and stayed up late to do it. Yay, me!)
And I participated in Monday's challenge: If you like X…
Here's my entry:
If you like The Art Forger, try Bel Canto by Ann Patchet
If you like Jane Eyre, try The Seance by John Harwood
If you like The Language of Flowers, try White Oleander by Janet Fitch
Tuesday:
I listened to 75 minutes of Saints of the Shadow Bible.
I read 30 minutes of Freakonomics. This one was a complete surprise as it was nowhere near my tbr list, plus it's nonfiction. But I caught an interesting interview with the authors that made me want to read Freakonomics. After all, the economist shares my math phobia. Who knew? And I love the authors' quirky take on "play thought" and friendship.
I participated in 0 challenges. I sure meant to get to both of them, but the day (and night) slipped away. Sigh. Today's challenge looks doable, so we'll see.
Wednesday:
I listened to 60 minutes of Saints of the Shadow Bible
I actually read a lot. The night was so warm I could not sleep, so I read 30 minutes of Unholy Ghosts and two hours of Freakonomics. I learned about parenting and education and the influence on children's academic achievement.Weird statistic–being adopted negatively impacts academic achievement. I found this interesting as I know quite a few brilliant adoptees.
I joined in the pairing challenge, which was fun. Now I just need to get the time to read others' entries.
Thursday:
I did the Spell It Out challenge from Kimberly Faye Reads, which I enjoyed. I finally managed to visit quite a few Bout of Bookers' posts.
I read Wings of Fire for 30 minutes and Unholy Ghosts for an hour. I listened to Saints of the Shadow Bible for 60 minutes. Good day overall.
Friday:
I listened to Saints of the Shadow Bible for 60 minutes, read Wings of Fire for 30 minutes and Unholy Ghosts for 30 minutes.
I did not participate in any challenges today. The scavenger hunt at Book Monsters seemed too genre-specific for me, and I'm not adept at camera work so could not do the rainbow book challenge at Neon Yeti Reads.
Saturday:
I drove down to Paso Robles to watch my daughter in a horse show, so I had almost three uninterrupted hours to listen to and finish Saints of the Shadow Bible. I don't know if you follow Ian Rankin's writing, but I really like his new character Malcolm Fox. I'm growing a little weary of Rebus and his chain smoking. Oh well.
I read 30 minutes of Wings of Fire and 50 minutes of Unholy Ghosts. And one funny thing. Even though I decided not to participate in the scavenger hunt at Book Monsters, the review of Soulless I glimpsed on that site persuaded me to pick up the audio book. Now I have something to listen to on the way home from Paso Robles. So far I really like the voice and attitude (though I am definitely not a vampire fan); the book reminds me of the Amanda Quick Victorian ghost novels, which are great fun if a bit formulaic.
Happy reading, everyone, as we near the finish line!
Bout of Books 10 is about to begin!
If you haven't yet signed up, you still have time. Just go to the Bout of Books sign-up.
Reading Time Goals:
This is what I hope to accomplish during the week (and I may even push myself to do more).
Six hours listening to audio books + six hours reading physical and ebooks = twelve hours
My books:
Wings of Fire by Charles Todd
Saints of the Shadow Bible by Ian Rankin
Unholy Ghosts by Stacia Kane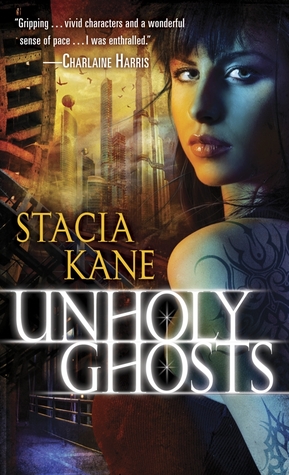 Tamsin by Peter S. Beagle
I'm also supposed to be reading Grapes of Wrath by John Steinbeck for my book group. Hmmm…As much as I like that novel, I'm not yet feeling it. Don't know what my problem is.
So, here goes. Flexing my page turning fingers now. What about you? What will you read?