U is for Untamed
It's day 21 of
Otherwise known as the letter U Day for my theme
Novels for Young Adults.
Sometimes teens just want to have fun and thrills. Just let their hair down and turn wild and untamed, if only vicariously through literature. Today's two selections–one classic and one contemporary–offer untamed possibilities.
(Not a typo. The first author's name really is Gordon Gordon.) If you're hankering to take a trip back in time, visit this 1963 classic about an untamed, naughty cat who inadvertently stumbles into a jewel theft ring. A kidnapped woman manages to send a message on the cat's collar, which alerts his owner and prompts the search. This novel was later made into a very popular movie called That Darn Cat starring Hayley Mills.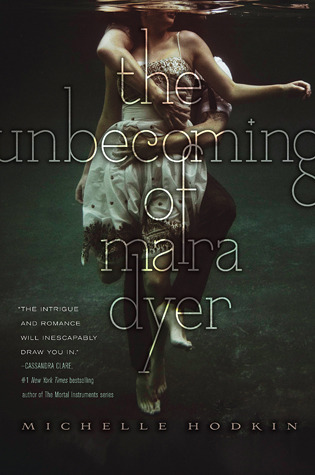 Many readers call this novel a roller coaster thriller. The Unbecoming of Mara Dyer features Mara who wakes up one morning in a hospital with no memory of how she got there or of the accident that killed her friends. Apparently, this novel plays with the notion of extra-human possibilities; readers can decide for themselves if untamed supernatural forces are at work in this thriller.
Do you have a favorite untamed character?
In case you're dropping in for the first time, you've just entered the A to Z Challenge. Bloggers from all over the world write 26 posts in the month of April, one blog for each letter of the alphabet, six days a week with Sundays off. Anyone who blogs or likes to read blogs can join in. Click here to get started! And be sure to visit other participating blogs and leave comments.