Putting Your Manuscript on a Diet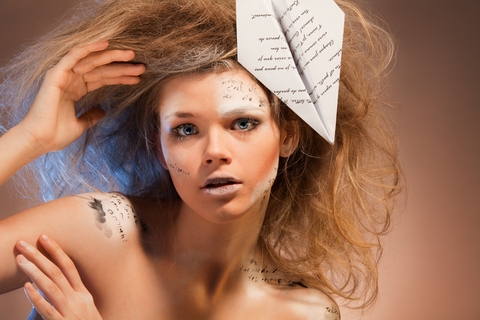 I've got the…I've got the…I've got the word count blues. Had 'em for a while.
I remember the day I walked up into the sky for twenty minutes. (The cable cars were in the barn; the Powell Street line in the throes of renovation.)
It was Presidents' Day weekend 2011 at the Mark Hopkins Hotel, and I was a starry-eyed, breathless (from my uphill hike, admittedly) attendee at the San Francisco Writers Conference. By the way, I highly recommend this conference. Check out the link above.
I entered the lobby, huffing a bit, popped into the phone booth (yes, The Mark features an old-fashioned but elegant indoor booth) to change Superman style, which consisted of exchanging clunky New Balance running shoes for clunky Dansko clogs, secure in the knowledge that my manuscript Moonlight Dancer was ready to roll onto Publication Street fully loaded but sleek at 103,000 words. I had, after all, trimmed said manuscript from 106,000 words. Think 1959 Chevy Impala to 1970 Ford Mustang. And don't imagine I hadn't sweated over removing those tail fins. I loved the tail fins.
Of course, I rounded down and claimed my manuscript was even slimmer at 100k. Sort of like the weight on your driver's license. One reason I maintain a stellar driving record is to receive automatic license renewal. On paper, my weight has not changed since Clinton was in office. The first time. Would that it were so!
Well, much of the buzz at the various writing conference round tables revolved around word count. If you look at articles written by literary agents or publishers, most provide a range of acceptable words for novels somewhere between 80,000 and 100,000. However, with Borders on its way out and publishers reducing titles and bestselling authors going commando, a debut author feels the word count squeeze.
Mind you, three agents at the conference were sufficiently interested in my story to request partial manuscripts, but to a woman, they said cut 10,000 words before sending it. Turns out, 90,000 words is the new 100,000. They didn't want a Mustang; they wanted a Shetland.
Home I went. I've been cutting since. My husband, helpful as always, suggested I simply remove a chapter. I assume he was joking.
Instead, I've been through the novel three times, keeping a word count log. Not normally a math person, I've been figuring my own formulas to calculate cutting proficiency. You know, 1 is to 100 as x is to whatever. I've estimated word loss per 100 pages. I've done long division. Then there were those dark days when I cut 300 words but added 400. We don't talk about those days.
But finally, I finished the third round and did the math. If I cut a mere six words more per page, I will reach my goal.
And yesterday on page 80 when I chanted, "Computer, computer on the desk…" it indicated I had only two thousand words to go. Yippee!
I'll let you know when I get there.
I'll also let you in on a secret: I sort of like the trimmed down version.
Anyone else out there in writing land doing this slow cut process? I'd love to hear from you. How's it going?