Ghost Novel Review: The Keep by Jennifer Egan
I had gone in search of A Visit from the Goon Squad for Laurie's book group. My library didn't have it, but I stumbled upon The Keep instead. Intrigued by the title, I picked it up and read the jacket. The only other Egan book I had read was The Invisible Circus, which I liked but didn't love, yet I decided to give The Keep a try—possibly because of the hint of a lurking ghost. I had your best interests at heart, you see.
The Keep is a delight, both from a reader's and a writer's perspective.
What's in it for the reader? The reader will find flawed but funny Danny, damaged by the burden of past cowardice. (As a teen, he'd once participated in a prank that left his phobic cousin trapped in a cave.) Then there's the phobic cousin transformed years later into one of the beautiful people, sufficiently magnanimous to hire damaged Danny to help him restore a crumbling medieval castle. But can Danny trust Howie, or has Howie set a revenge trap? And what's with the Baroness? On the surface she's an alluring young aristocrat who devolves into a black magic wielding octogenarian.
The author deftly manipulates this motif of surface and depth. One certainty yields to its equally plausible opposite like the mysterious pool in the center of the castle that offers both reflection (as in you see what you want to see) and depth (you plunge beneath the surface in search of truth).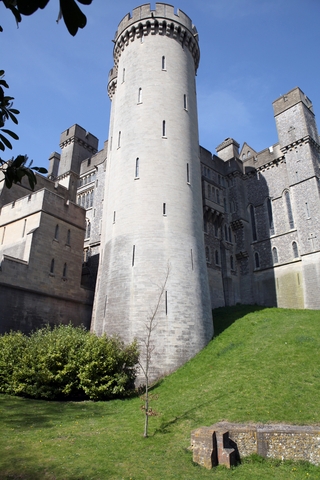 And for the writer? There's so much going on here—the exploration of guilt, the possibility of redemption, the faux gothic setting. And, in fact, this setting does allow for a ghostly rendering. But not in the way you imagine. Trust me.
Egan provides some in-jokes for us author types—the narrator is a fledgling scribe in a prison inmate creative writing course. Much discussion about tackling tricky techniques such as point of view switches and dialogue exchanges. The narrator inserts both himself and his yearning for the sexy, pensive teacher into the story in a metafictional sleight of pen. Check out this author interview in which Egan describes her process.
Even the title is elusive. Obviously, the keep once served as sanctuary for citizens in time of attack but in the twisty way writers love, can morph into a trap. And because the author plays with form, the reader can ponder which portions of the narrative to keep, as in accept at face value. Because everything spirals in on itself, including, in the end, the two stories.