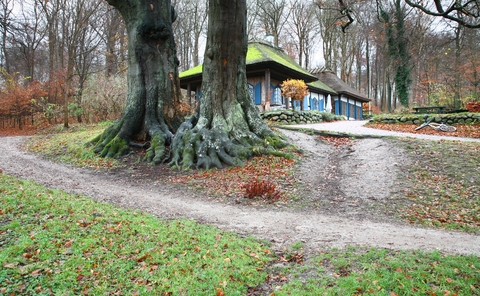 The House Next Door by Anne Rivers Siddons
Simon & Schuster, Inc., 356 pages.
Colquitt and Walter Kennedy pursue a complacent lifestyle in an idyllic suburban enclave. Stimulating workdays. Patio cocktails. Garden parties. Tennis doubles.
You get the idea.
All that is threatened when an outsider buys the adjacent wooded lot, hires a brilliant architect and erects an imposing structure. Colquitt frets and bemoans the disruption of her perfect life and unobstructed sylvan view until I wanted to strangle her. Perhaps there is more than one malevolent motive afoot?
Disturbing events followed by uber disturbing events lead Colquitt to question the ambiance of the house next door. Could the house be haunted? The lives of those connected with it imperiled by an evil force?
In general, I like my ghosts troubled and bemused. Hateful and demonic spirits don't move me. Of course, there are exceptions like The Heart-Shaped Box by Joe Hill, a book teeming with compelling characters and dynamic prose. Unfortunately, The House Next Door does not prove the exception, bogged down as it is by wooden characters and flat writing.
I was excited to begin this book because I've enjoyed other of Siddons' novels–most notably Peachtree Road, which I loved. Because I didn't love The House Next Door, I tried to figure out why. I discovered it was originally published in 1978. For me, The House Next Door is tainted with the same Stepford nimbyism redolent of the 70s decade–what we (those of us who weren't in it) used to call "the establishment."