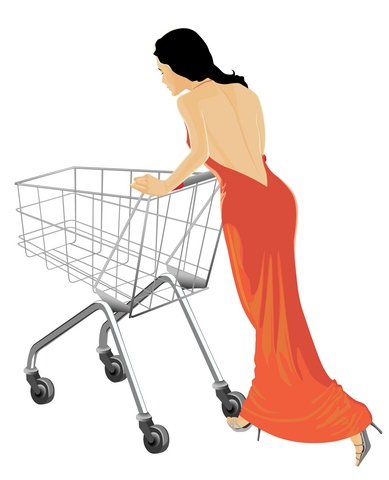 Okay, I'm going back on my word. Sort of.
Is it possible to sort of go back on your word?
I had promised to give you my budget for this edition of Writer Unleashed. However, in working the budget and presenting it for review to my Numbers Savvy Husband, a few line items jumped out and surprised us.
One large expense was the annual web hosting fee. Therefore, we decided to ask our IT/website designer friend to search for a good annual price.
Another was the book cover design. Yes, this can be pricey. But everyone agrees you need a professional look.
Our discussion got me thinking. Yikes! I need to go shopping for a cover artist. Especially since my target date for posting my manuscript for reviews is April 30th. (Note: you will want to post your manuscript on Amazon and/or Nook, etc. for reviews four months before you release the book to the public.)
As I began my search for cover artists, I happened upon a very cool site I want to share with you: The Book Designer.  On this site you will find a plethora of publishing tips as well as a monthly contest of book covers. February's cover offerings are particularly good, I think. Check it out here. Scroll down, and you can search for artists who embody your particular vision for cover art. Links are not provided, but once you find one you like, you can perform an internet search for that artist's website. (I was not 100 % successful in locating artists from the contest, so hopefully in the future the artists will provide url's.) I am in the process of corresponding with one artist from this contest as we speak. I'll let you know how that goes.
Lastly, my husband questioned the ISBN fee.
Here's the deal—you can buy one ISBN for $125 or ten for $250. Hmmm… My husband's point is that you should buy only one ISBN in case you never do another book. But what shopper can resist a sale? No, I do not promote the Rita Rudner mathematical model of purchasing power. You know her schtick—I bought a $1000 dress marked down 50%. With the $500 I saved, I bought a $2000 sofa at 25% off …and on and on until she remarks her husband will be ecstatic with all the "savings" from her shopping trip.
But I KNOW I will do more books—I have two other manuscripts in progress as we speak. Plus, authors Marilyn Ross and Sue Collier recommend buying the block of ten ISBN's in their book The Complete Guide to Self-Publishing because the "single number format is unique and easily recognized by industry professionals as belonging to a one-book publisher who is not to be taken seriously."
You want to be taken seriously, am I right? So, the discussion continues. Tune in next time for Writer Unleashed, and I will provide my revised final(ish) budget for your perusal.