P is for Persevere.
It's day 16 of
Otherwise known as the letter P Day for my theme
Novels for Young Adults.
You've no doubt noticed that in most young adult literature (as well as most literature of any kind) the main character faces obstacles–usually both external and internal. A teen's job is to figure out ways to overcome the obstacles of life. By following along with characters facing terrible odds, young people learn strategies to cope with these struggles. Teens observe characters who persevere.
Charlie is a wallflower, one who observes, one who stands apart. But along the way Charlie searches for a place for himself on the edges of high school society. At first, it appears it is only Charlie's differentness (probably not a word, but difference just didn't cut it) that keeps him apart. Later, the reader will see that Charlie fights a battle inside himself–a dark secret from his past. When Charlie manages to persevere despite the odds and the heartbreak, his victory is that much sweeter. The Perks of Being a Wallflower is also an excellent movie. In fact, I watched the movie before reading the book.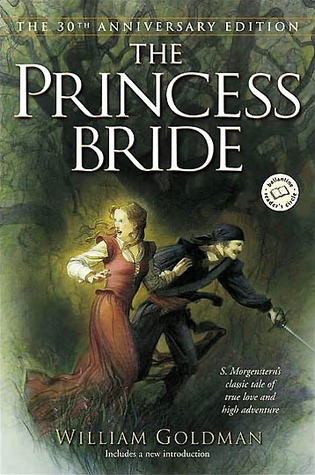 The Princess Bride is a delightful book and movie (one of those instances in which I liked the movie more) about two would-be lovers, Buttercup and Westley, who persevere through terrible odds (including a death that may or may not be final). The Princess Bride contains elements of whimsy with a giant who rhymes and an out-of-work swordsman searching for a man with six fingers. An excellent movie for the younger set, and for the older young adults, a first look at meta-fiction (the narrator embeds a literary sleight of hand in one S. Morgenstern).
Who is your favorite character who never gives up? Do you prefer the book of the movie of The Perks of Being a Wallflower and The Princess Bride?
In case you're dropping in for the first time, you've just entered the A to Z Challenge. Bloggers from all over the world write 26 posts in the month of April, one blog for each letter of the alphabet, six days a week with Sundays off. Anyone who blogs or likes to read blogs can join in. Click here to get started! And be sure to visit other participating blogs and leave comments.