O is for Orphan
It's day 15 of
Otherwise known as the letter O Day for my theme
Young Adult Novels and Novels with Young Adult Narrators.
Have you ever noticed how many young adult novels feature an orphan as the main character? That's something I've thought about for some time. A docent at the Mountain View cemetery in Oakland once told me that the orphan is a symbol of rebirth. (She also told me the pelican is a symbol of rebirth, something to do with the way it feeds its young; I'm still trying to digest that one.)
Orphans are on their own and must re-invent themselves…hence the idea of rebirth. For today's selection we have two classic young adult novels brought to you by the letter O.
Forced into poverty, young Oliver finds himself the prey of an evil master thief who coerces Oliver into servitude and near starvation. This is a wonderful tale of good triumphing over evil with some anti-workhouse morality thrown in. The language and sentence structure of Dickens can be pretty challenging for young readers, so a good alternative is to watch the movie or see the play.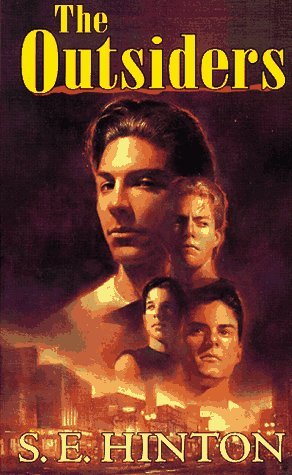 Ponyboy is luckier than Oliver Twist in that, though an orphan, he has a family that cares for him. But Ponyboy is caught between two worlds. He feels allegiance to the working class world into which he was born, but is drawn to the intellectual pursuits of the upper class in his community. As part of Ponyboy's rebirth, he must create a place to exist between these two worlds that too often clash with violent results.
What is your favorite young adult novel featuring an orphan? Have you read either of these?
In case you're dropping in for the first time, you've just entered the A to Z Challenge. Bloggers from all over the world write 26 posts in the month of April, one blog for each letter of the alphabet, six days a week with Sundays off. Anyone who blogs or likes to read blogs can join in. Click here to get started! And be sure to visit other participating blogs and leave comments.