N is for Never
It's day 14 of
Otherwise known as the letter N Day for my theme
Young Adult Novels and Novels with Young Adult Narrators.
N is for Never.
There's something about the word never that conjures magical feelings. Maybe it's growing up devouring the magic of Never Never Land from 19th century writer J.M. Barrie in his memorable work Peter Pan. Other writers no doubt felt the same inspiration and even included the word in their titles. Here are two: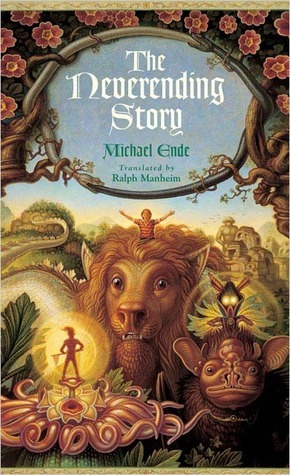 What I love about this story is that it touches on the pain of bullying. Chased by bullies, the narrator Bastian darts into a dusty bookstore and happens upon a book called The Neverending Story. Soon he finds himself not only immersed in the story but also a part of it. As Bastian encounters the dangers in the magical land of Fantastica, he begins to see his own strength and value–qualities he can take back with him into his reality. The book is fairly long, so if you don't have time to read it, the movie The Neverending Story is absolutely beautiful and well worth viewing.
Never mind that this is not a young adult novel. It is a novel older young adults will enjoy reading. In fact, one of my students listed Neverwhere on his college personal statement as his favorite book, and another student used a quote from Neverwhere in her personal statement. I was so tickled that I had introduced this novel to both of them! Neverwhere would make it onto my own list of ten favorite books. Neverwhere contains magic, humor, pathos, romance, literary allusions. Everything that makes a work of fiction memorable, Neverwhere has.
What memories do you have of stepping into the land of never? What is your favorite magical book?
In case you're dropping in for the first time, you've just entered the A to Z Challenge. Bloggers from all over the world write 26 posts in the month of April, one blog for each letter of the alphabet, six days a week with Sundays off. Anyone who blogs or likes to read blogs can join in. Click here to get started! And be sure to visit other participating blogs and leave comments.