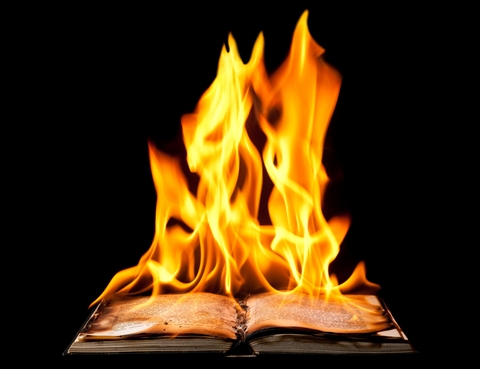 Welcome to Banned Book Week 2012! I love the irony inherent in turning a dusty, fusty institution on its head, don't you?
Here at Pen in her Hand, we've already reviewed two banned ghost books. They are Beloved and The Headless Cupid. Check them out. I liked them both, and I believe Beloved is a true tour de force.
Today, we're going to discuss one more banned ghost novel, The Lovely Bones by Alice Sebold.
A true ghost book, the novel is narrated by an apparition named Suzie Salmon. It's not a mystery. You know within the first few pages the identity of Suzie's sexual predator-murderer. Rather, The Lovely Bones is an examination of loved ones in crisis. Suzie becomes a kind of omniscient observer of the machinations grief wields on family dynamics–parent to parent, child to child, parent to child. Everything in Suzie's family changes, including Suzie who must come to terms both with what she observes and with her own loss.
I actually met Alice Sebold at the Squaw Valley Writers Conference; I was fortunate to be in her workshop session. She's a lovely person, completely devoid of that upturned nose arrogance you sometimes find in successful authors. For instance, one evening activity called upon conference authors to read their favorite poem. Sebold chose a poignant, engaging poem from her childhood, this in marked contrast to another nationally recognized poet (who shall remain nameless)  who read one of his own.
What some people may not understand is that, like the protagonist of The Lovely Bones, Sebold herself experienced a violent sex crime. Talk about writing what you know! She told us about her recovery journey that she first traveled while writing the nonfiction account, Lucky. It was after writing Lucky that Sebold was able to complete The Lovely Bones.
When describing The Lovely Bones, Sebold explained it began with voice, as Suzie Salmon's voice was in Sebold's head from the beginning. You can tell, too, and the novel remains voice-rich throughout. A near perfect novel, The Lovely Bones is a moving, suspenseful (brainiac sister Lindsey stalks the murderer), even at times, comic, exploration of remembrance, recovery and rebirth.