Erin's Book Challenge Check-in
Greetings Readers!
It's time for a check-in on my reading progress for Erin's Book Challenge that runs July 1 to October 31.
Here's what I've read since last time:
Death Is Now My Neighbor by Colin Dexter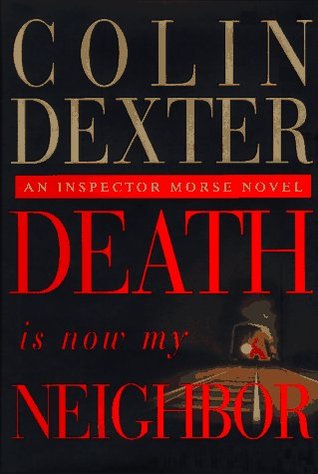 For the five word title category, I enjoyed revisiting the lives of Morris and Lewis in Death Is Now My Neighbor as they investigate a murder on the Oxford campus with professorial connections. The lives of scholarly educators are perhaps darker than we think!
Tomb of the Golden Bird by Elizabeth Peters
I read Tomb of the Golden Bird for the category "a place I've always wanted to visit." For me, that place was the Egyptian Valley of the Kings. When I first became interested in writing, I wrote a very bad story (I was eight years old at the time) about two explorers who get lost, meet, then fall instantly in love in a pharaoh's tomb. Okay, gag me now.
A pharaoh's tomb promised magic and mystery. Later, when I lived in London and visited the British Museum, I lost some of that dreamy-eyed wonder and became, in fact, a little creeped out by the entire floor dedicated to Egyptian artifacts, mummies, and sarcophagi. No, I wasn't creeped out by the mummies, which I found fascinating. But I found myself wondering why these beautiful, precious items were in England rather than in Egypt. I'm going to be a little perverse here and even wonder how the tomb's inhabitants would view excavation. What if they really needed those things in the afterlife?
Tomb of the Golden Bird details Howard Carter's discovery of King Tutankhamen's tomb. I remember going to the exhibition in San Francisco in 1979, waiting in a tent for my group number to be called. What an amazing array of art and craft was there! Author Elizabeth Peters does a good job of including historical facts and information about the artifacts. For instance, I had no idea that Howard Carter and company were suspected of underhanded dealings and even some possible thefts. In addition, Peters gives the reader a real sense of day-to-day life as well as the cultural shift beginning in the 1920's with new freedoms for women and the rising influence of the Egyptian nationalist movement.
The novel itself was less successful. The series characters were not allowed to be involved in excavation, so all their activities were peripheral as well as confusing and a little boring. The characters were running to and fro chasing documents and looking for conspiracies–much of it, in the end, coming to nothing.
The Perks of Being a Wallflower by Stephen Chbosky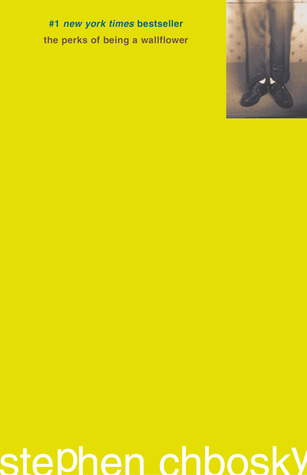 At first, I couldn't figure out why this was in the music category. But after reading, I understand. There are many instances of music setting the mood in this book. Playlists also take prominence and really bring the reader back to the era of playlist themes and burning CD's as gifts. I remember my kids doing this in high school. Creating a playlist was a big part of a birthday celebration.
I loved this movie, and I love the book, too. The protagonist is completely endearing as he struggles to navigate the treacherous and confusing waters of high school. One complaint: The author does use the verb to cry a bit too much. A writing teacher once said to me, "Don't make your characters cry; instead, make your reader cry." That quibble aside, I highly recommend both book and movie.
Here's what's in the hopper for next time:
1. Reading during my work break Night Film by Marisha Pessl
2. Reading at bedtime Ruined by Paula Morris
3. Listening to True Detectives by Jonathan Kellerman (this one is not part of the challenge)
Anyone else doing a book challenge right now? Do tell! I'd love to hear.