Book Challenge by Erin 8.0
I'm a little late getting this post up (by a month considering the latest installment of Book Challenge by Erin started in January, but, oh well).
As you probably know, the challenge consists of ten categories with one book for each followed by a bonus round for avid readers and runs for five months. Here are the categories for Book Challenge by Erin 8.0:
5 points: Freebie – Read a book that is at least 200 pages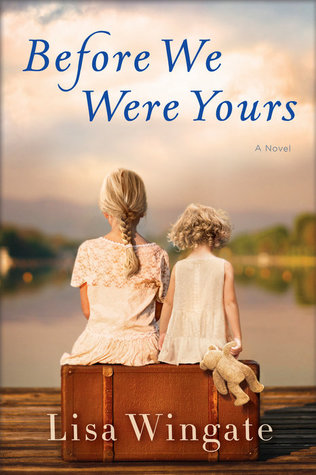 Before We Were Yours is a story of adoption corruption. I have an interest in the subject of adoption, so I am looking forward to this one.
10 points: Read a book that starts with the letter "L"
Little Fires Everywhere is Ha! another novel featuring adoption issues. I loved this author's other novel Everything I Never Told You.
10 points: Read a book that has a (mostly) red cover
The Red Door showcases Ian Rutledge and his ghost buddy cum tormentor Hamish. I finished this one. The suspects comprised three brothers, three wives, a sister, some neighbors. I had trouble keeping them straight. Then again, I read this in my comfy bed at night, so that may have something to do with my confusion.
15 points: Read a book with a character's name in the title:
Jeremy Fink and the Meaning of Life is an Upper Middle Grade novel about a kid who must unlock messages from his dead father. It made me think of Extremely Loud and Incredibly Close–complete with a key quest though lighter, for the younger set.
20 points: Read a book from this list: Book Riot's 100 must read books with plot twists:
Everlost is a YA novel about ghosts of a sort, I guess. Ghost fiction–another of my passions.
20 points: Read a book with the words "house" or "home" in the title:
Louise Erdrich is a very accomplished writer. I was impressed with two of her novels I've read–Love Medicine and Birchbark House. My only concern with Future Home of the Living God is it sounds similar (almost to the point of being derivative?) to The Handmaid's Tale. We'll see.
25 points: Read a book by an author whose first and last name begins with the same letter:
I loved the movie Nobody's Fool, and Pulitzer winner Empire Falls, so I'm looking forward to reading Nobody's Fool.
30 points: Read a book that was originally published in a different language than your own:
The Forgotten Girls is Nordic Noir featuring a detective with a past. The next book in the series explores her past, so I'll probably check that one out, too.  
30 points: Read a book where most of the action takes place on a form of transportation:
The Lady Vanishes is the book that was adapted into the famous Alfred Hitchcock film. The book gave me a lot of context I missed when I saw the movie–some pro-British xenophobia and blatant paternalism. For instance, passengers thought it was appropriate to drug a woman without her knowledge or consent because they disapproved of her behavior.
35 points: Read a book with a character that suffers from a debilitating physical illness:
The main character of Fear Nothing has XP, a terminal skin condition that confines him to the house during daylight hours. He roams at night and discovers something is not right in Moonlight Bay.
So there you have my selections for Book Challenge by Erin 8.0. Any suggestions for the bonus round…assuming I get that far? If you'd like to join in the fun, check out Book Challenge by Erin on Facebook or Goodreads. The more the merrier!